YOA(香港)集团,全球首个区块链CDS(信用违约掉期)
YOA(HK) group, the first global blockchain CDS (credit default swap)
当前栏目:新闻
|
发布者:小爱
|
来源:互联网
|
发布时间:2020-12-02 17:28:15
|
阅读:
tag标签:
国际新闻界本篇文章5688字,读完约14分钟
Recently, YOA (HK) Group officially announced its blockchain project yoa project, a yoa crowdfunding investment platform centered on global chain partners and small business enterprises of YOUAH (HK) group.
YOA (HK) Group has built a new ecosystem from real economy to virtual
The core members of the YOA (HK) group are from the top teams in various fields around the world, from the chairman and CEO of Beijing Jiangshan Duojiao Culture Media Co., Ltd. Ms. Jiang Jiao (Joanna) serves as the chairman and CEO of YOA (HK) Group, Roscha Geoffrey, who was born in Erd, served as the CFO of Youah (HK) Group, and James Jin, who was from Zhongzhi Investment Group, served as COO of YOA (HK) Group.
YOA (HK) Group adopts FINE as the core strategic plan (F-chain industry, I-IT business, N-new business, E-new media and entertainment field), through subsidiaries, strategic cooperatives and their partners, Carry out global commercial operations
YOA (HK) Group is a group engaged in the traditional real economy, with 12 subsidiaries located in Mainland China, Hong Kong, South Korea, Singapore, Costa Rica and other countries and regions. The main business includes the chain sector. YOA GF, a subsidiary of Youah (HK) Group, has invested in China Light Innovation (Beijing) International Business Development Co., Ltd., and started with the incubation of the Chinese star He Jiong's Jiong Dad Xiao Seafood. The EMS professional sports company "Sujian Miracle" has been pided into chains that have penetrated into various countries and formed hundreds of thousands of chain partners in China. At the same time, Yuyan, a company incubated by investing in the beauty platform Meibai, also has a place in the field of medical beauty. Through cooperation agreements with many companies such as engine portals, social platforms, and fast track chains, we continue to maintain good cooperative relations. In this way, through the real economic chain of Youah Group, a firm foundation is laid for the release of a real-time matching trading platform.
At the same time, YOA (HK) Group signed a strategic cooperation agreement with Smartcon, which has more than 300,000 merchant resources in South Korea, and reached a cooperation with EVENS. The company has a patent license that can be used by all franchise stores in India and has a relationship with CICI Bank. (The second largest bank in India) Signed a blockchain payment and receipt contract. Through these two major cooperations, Youah Group has further expanded its YOA platform's influence in the blockchain field.
Blockchain virtual currency under CDS
YOA crowdfunding investment platform is based on the YOA (HK) Group, including its global chain partners and small and medium-sized enterprises and merchants as the center to build users and ecology in an all-round way. In September 2018, YOA Project, centered on the partners of the YOA (HK) Group, began to deploy globally. After more than one year of brewing and precipitation, YOA Project is now officially launched in the world, entering the blockchain field.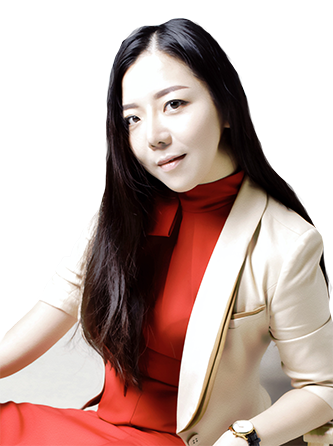 (Picture: Ms. Jiang Jiao (Joanna), Chairman and CEO of YOA (HK) Group)
YOA Project invests through YOA crowdfunding to build chain enterprises and small and medium-sized business merchants to easily realize fund raising, membership card points tokenization, the opening of chain enterprises' ecological currency, enterprise special currency, exchanges, and small merchants. AI precision matching trading platform is the core, creating a complete blockchain business ecosystem.
YOA Coin is the main platform currency used by advertisers and customers to develop the YOA platform. Its users come from South Korea, Japan, the Middle East, Europe and other places. The YOA platform recruits agents and partners around the world through a global Internet celebrity conference. Quickly achieve the goal of more than 50 million platform members. YOA Coin will be officially listed on the international exchange in the near future. Its large, medium and small enterprises and their customers conduct real-time purchase transactions through the YOA platform, and the market price of YOA Coin is expected to continue to rise.
In order to protect the interests of YOA crowdfunding investment crowdfunding investors, YOA and ERB LIGA exchange signed a financial guarantee contract. The contract provides credit payment protection (CDS) through the global financial group McKinley Investment (McKinley Investment) in Hong Kong HSBC's assets of 5 billion US dollars.
Chairman Yan Min, the founder of ERB LIGA Exchange, attaches great importance to the cooperation with YOA Project. Through the cooperation with YOA Project, the CDS financial guarantee system is provided on ERB LIGA Exchange so that more chain enterprises and SMEs can easily crowdfund. At the same time, YOA Project has established a new cultural system based on the chain industry, small merchants and Internet celebrity economy.
YOA (HK) Group and ERB LIGA Exchange have joined forces. It is expected that a virtual currency exchange will be established in the Middle East in November. YOA Coin will be the only virtual currency that can be traded with local cash and credit cards in the Middle East, and will introduce advanced blockchain technology. The Middle East countries with the most virtual currency OTC transactions will successfully enter the Middle East market.
The YOA project began to move towards the global market in September 19, and high-quality projects around the world will be crowdfunded through YOA crowdfunding investment with CDS guaranteed investment capital. This innovative move will definitely bring new vitality to the market. look forward to!
---
标题:YOA(香港)集团,全球首个区块链CDS(信用违约掉期)    
 地址:http://www.ruanwenj1e.com/article/626.html
免责声明:国际新闻界本篇文章所转载的内容来自于网络,本站不为本文的真实性负责,只以传播网络信息为目的,非商业用途,如有异议请及时联系
[email protected]
,本人将予以删除。